This week I will give you some basics to create your visual content. My intention is not to teach you photography in a blog post but give you some steps to create images for your variable and static content.It's totally understandable when you're starting a business that you're on a budget and don't have a lot of money to invest or have other priorities, you still have to consider your visual content though.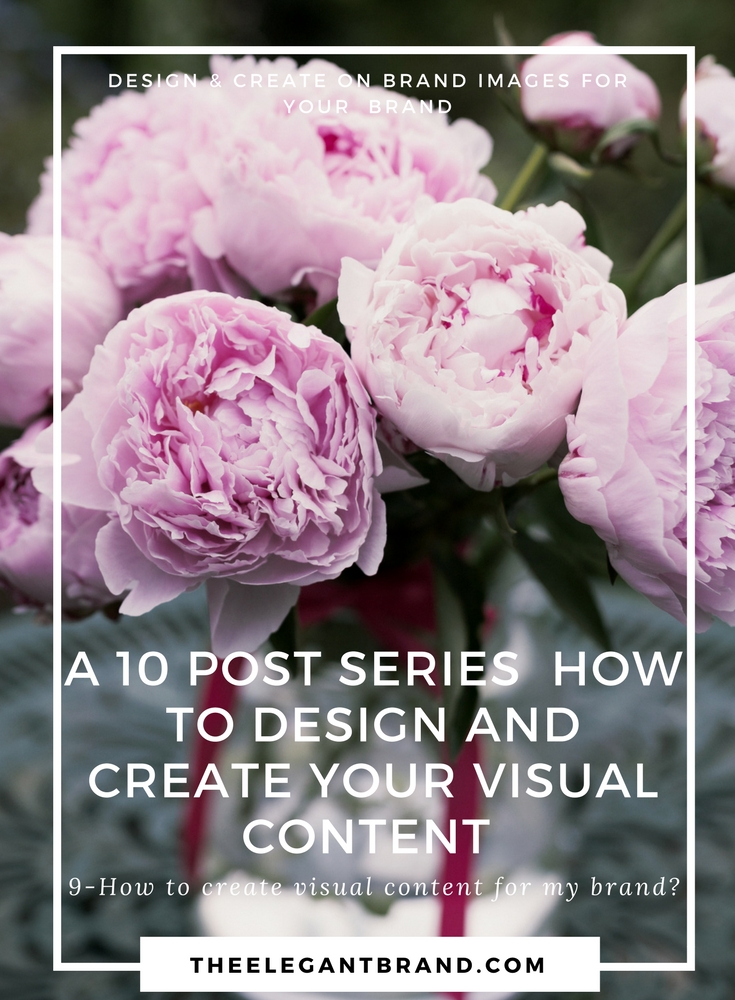 Where Do I start with my photos?
Let's start with your material, ideally you want to use a camera rather than a smart phone, why? Because you want to be able to use your camera on manual mode to control the amount of light that comes into your images. The way you lit your photographs and choose your colour tones will also be part of your branding.
You will need :
Some basics to get you started
Most point and shoot cameras offer users the choice of shooting in automatic or manual mode. While auto is easier, choosing the right mode can make a huge difference to the finished product. The programme mode are created to render a certain effect. Shooting manual will give you more control in the way you want to render the light and colour tones.
Aim to photograph in natural light. i.e For your lay flat compositions, position your objects close to a light source, window or a conservatory. Use a plain background. Push your iso settings on the camera, not higher than 600 and set yourself from a higher point of view to photograph your composition from above.
If you really have to use flash try diffusing it with a piece of paper or translucent plastic. This will help to soften the light, minimise glare and remove any strong shadows that may appear.
One of the best things about owning a digital camera is the flexibility to experiment with shots. Your memory card should be able to store hundreds of pics so why not snap away and figure out the best modes and techniques for individual settings?
Whether you want to take great lifestyle images or simply practice your photography skills, a portable tripod is a fantastic accessory. They ensure pictures are steady and in focus.
Used in traditional paintings and modern photography alike, the rule of thirds is an aesthetically pleasing guideline that helps improve composition. The general idea is as follows: mentally divide your frame into a grid of nine equal sections. When placing a subject, try to position them at one of the four intersecting points. This means that they are not in the middle of the shot but a little higher, lower or off centre.
Following these simple tips, you'll be well on your way to taking fabulous point and shoot photos! Don't forget to practice practice, and practice!!
Before you start taking any images, you will need to work on the script of your story though.
Create with purpose
It you don't have your story in place, your images won't make sense. Consider your why, how, when, where, who. Once you have this scenario you could reproduce it with a photo shoot every 3,6 months.
Have a plan and a schedule. Keep a 1-2 days to shoot your story.
Decide the location where you will take these pictures.

Who or what product will be featured in the story?

What do you want to show, what is the message?

Where will you use these images, static content, website, brochure or to illustrate a specific blog post, create 30 images for your social media.

Take this opportunity to create instagram stories from what you're doing as a behind the scene. Keep some of your videos and schedule them via an app like Planoly

Buy specific props if you want to create lay flats

Plan the styling for the shoot, what are you going to wear what will the people in the photos wear?

Sketch some ideas, of what you want, create a Pinterest board with ideas.
Give yourself times, create from your brand story and before you post anything on your website and social media ask yourself if this image really fits your brand. Does the light, colour tone match your branding?
If you've found this post helpful, add your comments, keep posting about your struggles and what you would like to learn more about. Send love!